Introduction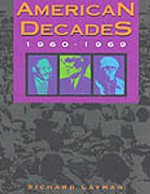 The 1960s was marked by clashes of ideologies. In the South, blacks fought a stubborn white establishment for the rights they were owed under the Constitution.
Abroad, the United States fought a multi-front battle against the spread Communism. On college campuses across the country, a new generation of Americans rejected the post-WWII, conservative values of their parents.
And even within the Civil Rights movement, the non-violent activists under Martin Luther King, Jr., butted heads with the militant followers of Malcolm X. The result was a decade mired in turbulence -- but also one that brought important changes.
Trends in Journalism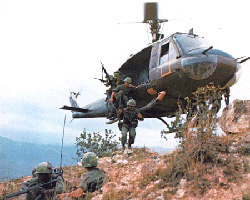 By the 1960s, it had become pracitcal to get fresh images of events from abroad onto the news every evening. The broadcast of disturbing footage from Vietnam on television gave the public a daily dose of the horrors of war and swayed public opinion. The press focus on Vietnam eventually helped bring the Johnson administration to its knees.
As television became increasingly popular, writers reacted with the creation of a "new journalism" based largely on literary technique and first-person accounts. Tom Wolfe (The Electric Kool Aid Acid Test), Truman Capote (In Cold Blood) and Hunter S. Thompson (Hell's Angels) all published works that straddled the line between literature and journalism.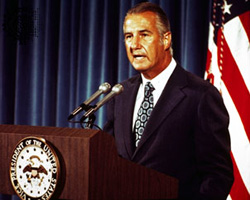 The 1960s also bore witness to widespread scrutiny of the press. Scholars like Marshall McLuhan founded an academic movement which sought to explain the media's relationship to culture. And the administration of Richard Nixon, who had developed a profound distaste for the press by the time of his election in 1968, publicly ridiculed the media for what it viewed as subversive practices. Vice President Spiro Agnew, in particular, lambasted the press for its supposedly pro-Democrat leanings.