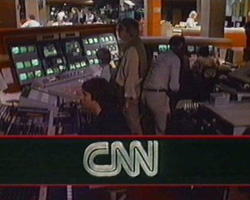 During the 1980s, media companies merged and increasingly focused on the prices of their stocks on the stock exchange. As these new media mega-companies went public, corporate leaders mandated that news should make money.
The decade experienced rapid deregulation under the Reagan administration, which made new business developments possible. As a result, the broadcast industry began to focus more on the competitive nature of the industry and less on concepts of the public interest and public service.
New technologies such as cable television, led to expansion and the creation of new networks such as CNN and Fox. The "Big Three," CBS, ABC, and NBC, were forced to reckon with these newcomers and fierce competition ensued.
MTV aired the first music video in August 1981, with Video Killed the Radio Star by the Buggles. It was a one-hit wonder for the band, but a multi-billion dollar success for the producers. MTV showed music videos non-stop, 24-hours-a-day, every day, with occasional breaks for rock news, commercials and special programming.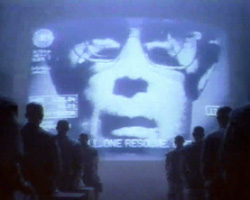 In the 1980s, when the underlying structure for the Internet was developed, the foundation was laid for one the biggest communication technology advances of the 20th and the following century. The personal computer also became a fixture in middle-class American homes and offices and set the stage forthe growth of the Internet a decade later.
Coverage of conflict and war changed in the 1980s. The government believed that the press had interfered with the outcome of the war in Vietnam. Journalists war coverage was heavily restricted and press pools were created to provide coverage during excursions into Grenada and Panama.